FeverSafeApp

Is your organization or business required to capture details of employees and visitors? FeverSafe offers a touchless solution.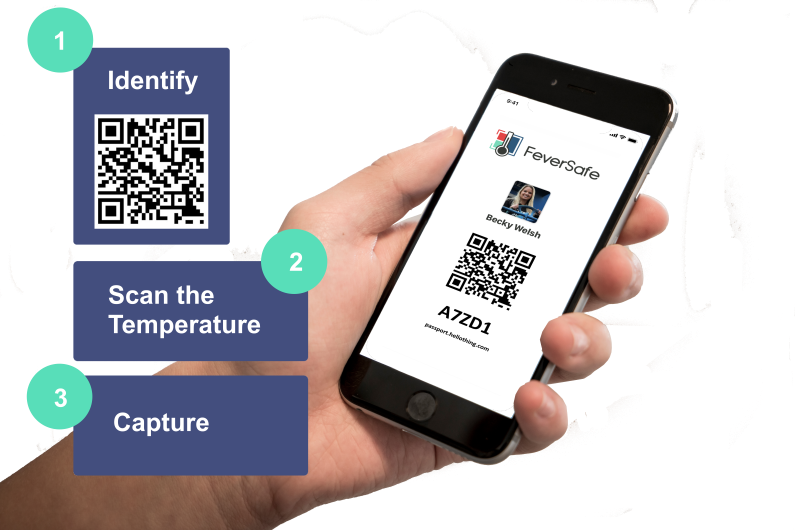 Touch-less check-in and temperature scanning
Reduce bottlenecks with no pen and paper forms
Protect personal information
Getting started
Register
Configure your venues and scan stations.
Add your employees or visitors
Select the operators
Email or print QR-ID cards
Download the Check-in app, (Playstore logo/url)
View reports on FeverSafe web portal
Step 1 – Identify >
Step 2 – Scan Temperature >
Step 3 – Capture >
View Report
Tablet Solution
SME Solution (Recommended)
Workplace Solution
Open Area's solution
Need more info? Get in Contact with us.